Email Configuration
To add the email address that will be used to send reports:
Go to the Vmware console of the VM DCScope and select the option 5 SMTP configuration.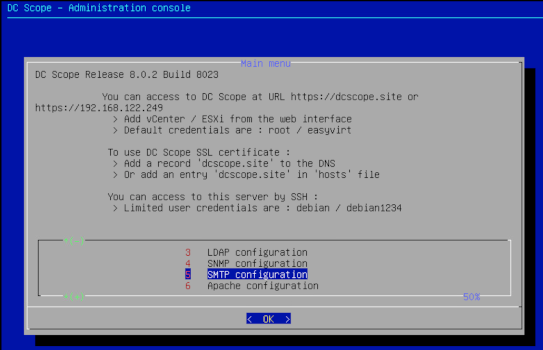 Once in the menu, select Edit postfix configuration.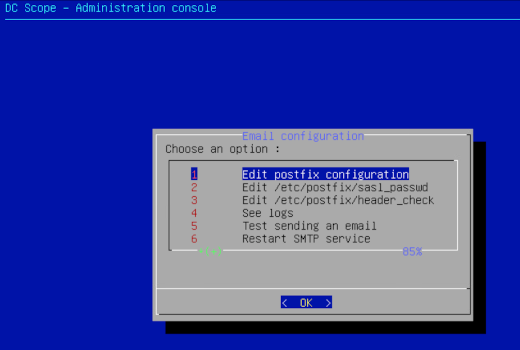 Certificat SSL
Pour l'import de votre certificat SSL :
Vous devez copier les fichiers sur la VM DC Scope dans le dossier 'ssl' en utilisant les identifiants suivants :
login : debian
mdp : debian1234
Une fois les fichiers copiés, vous devez modifier la configuration Apache pour pointer vers vos fichiers (édition disponible depuis la console VMware de la VM DC Scope).
API Support
To access the API documentation of DC Scope please direct to:
https://easyvirt.gitlab.io/dcscope/user-guide/v8.x.x/api/
The information available is:
Cost:

Allocated
Consumed
Wasted

General Consumption: