The module Reporting allows you to generate complete reports about the status of the datacenter, as well as defined elements or period of times. The reports are customizable and can include all the information provided in the different modules of DC Scope
Create a new report
To create a new report, click on the Create New Report button and follow the wizard.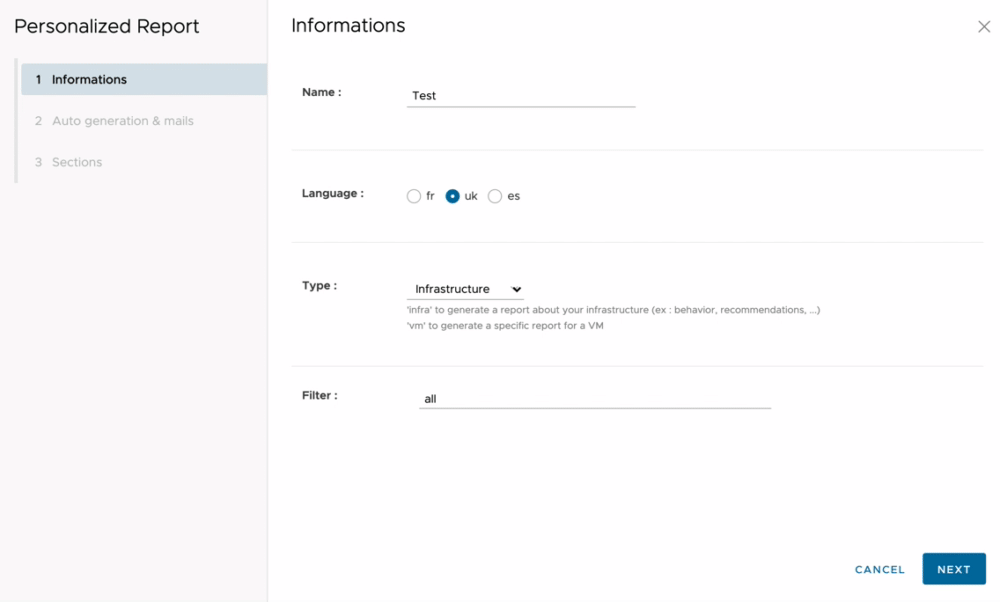 Features of the reports:
Possibility to integrate the logo of your company in the report by clicking on the symbol upload on the left frame.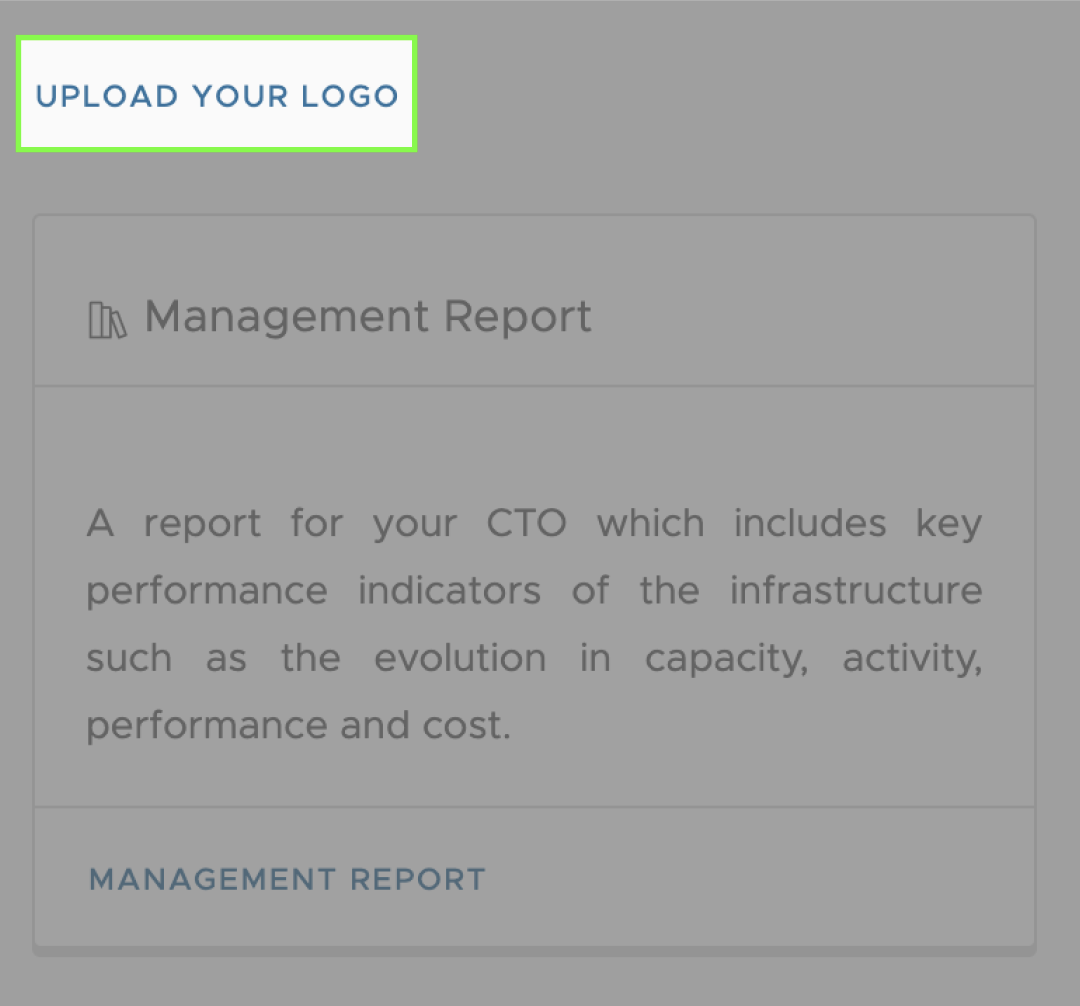 Reports available in French, English or Spanish.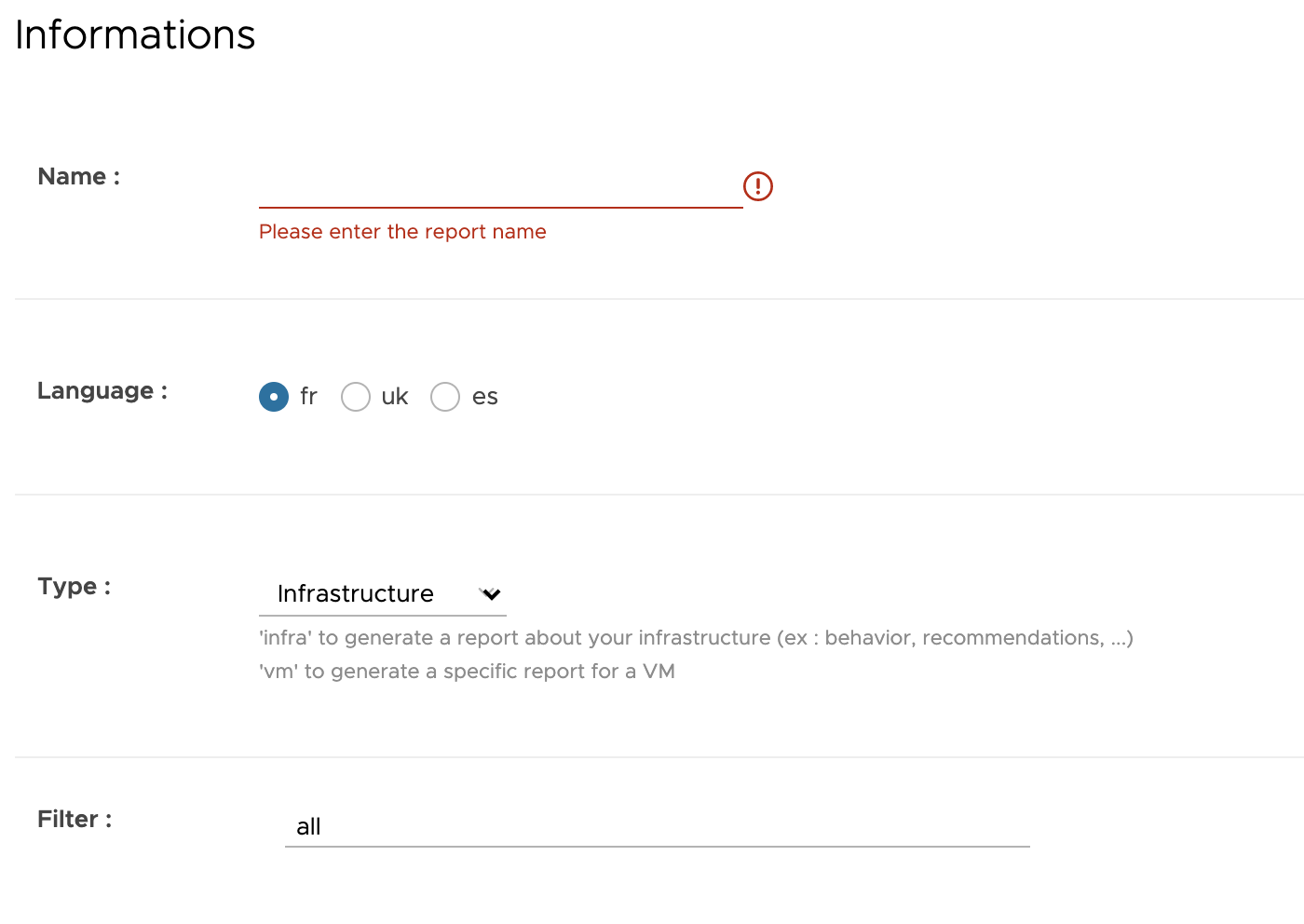 Ability to create automatic reports every month and send them automatically to one or more email addresses.
Selection of the information to include in the report. KPI for managers, recommendations, technical specifications for inventory etc.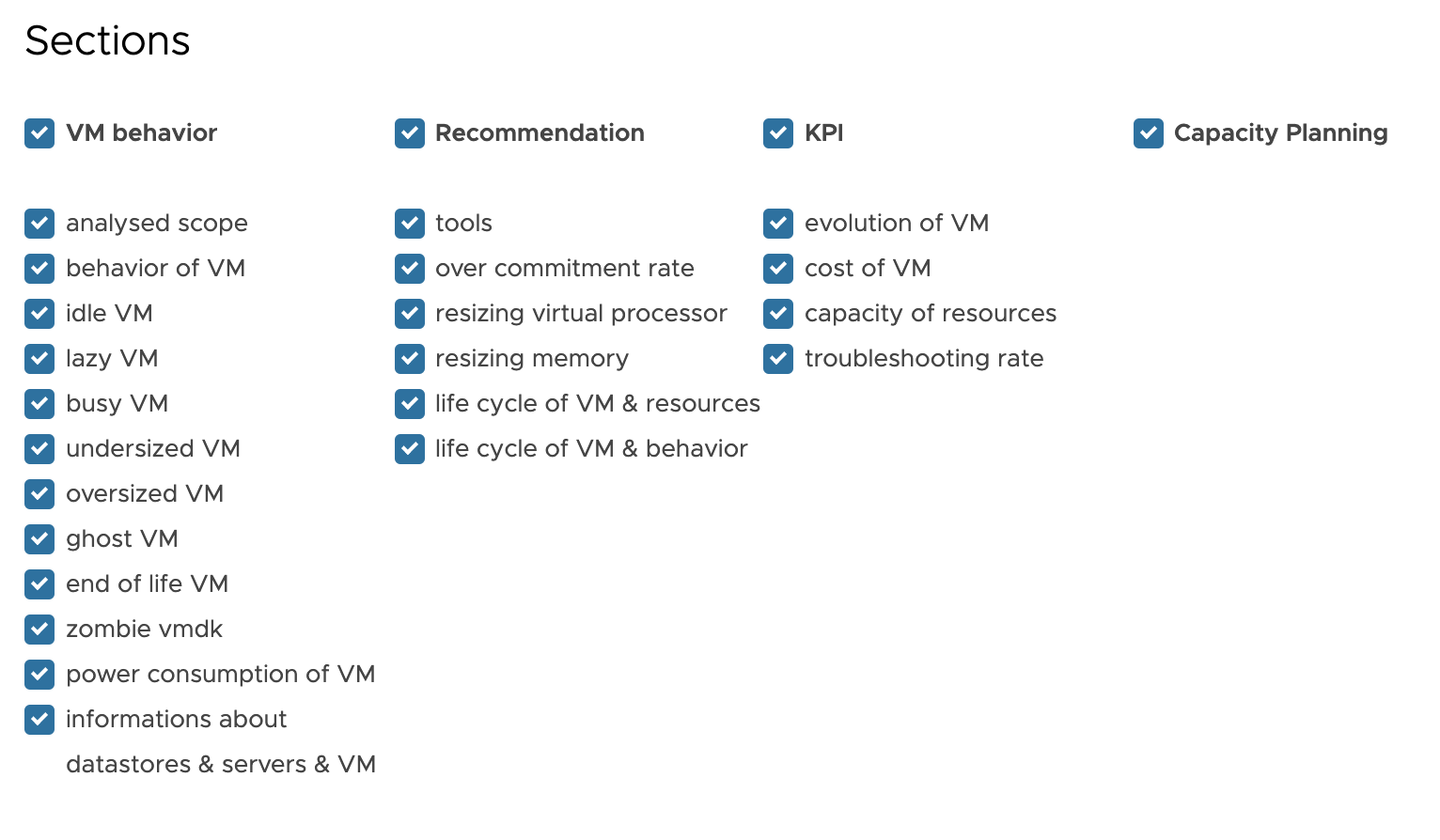 Reports can be exported in XLS or PDF format.
Once created, the report will be available for download in the right frame. This frame lists the name of the report, the creation date, and whether or not the report is automatically generated.