Cette section fournit à l'utilisateur la possibilité de générer des rapports d'analyse sur l'état du centre de données. Ces rapports présentent un bilan de l'activité du centre de données basé sur la détection de machines virtuelles Ghost, Idle, Lazy, Busy, Undersized et Oversized. Le bouton Create new report lance la génération du rapport.
Create a new report
Les étapes de création d'un nouveau rapport: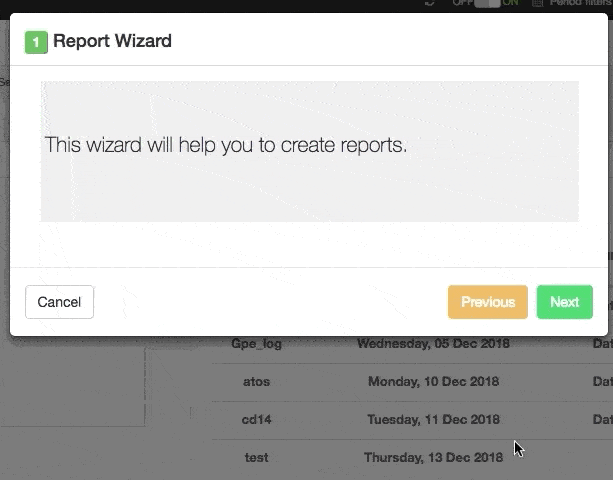 Features of the reports:
Possibility to integrate the logo of your company in the report by clicking on the symbol upload on the left frame.

Choix du nom et de la langue du rapport. (Disponible en Français et en Anglais.).

Choix des informations à afficher (Par exemple : KPI pour les managers, données très visuelles) La génération de rapport via l'assistant permet désormais d'envoyer des rapports à une liste de personnes (e-mail) pour les rapports dit automatic.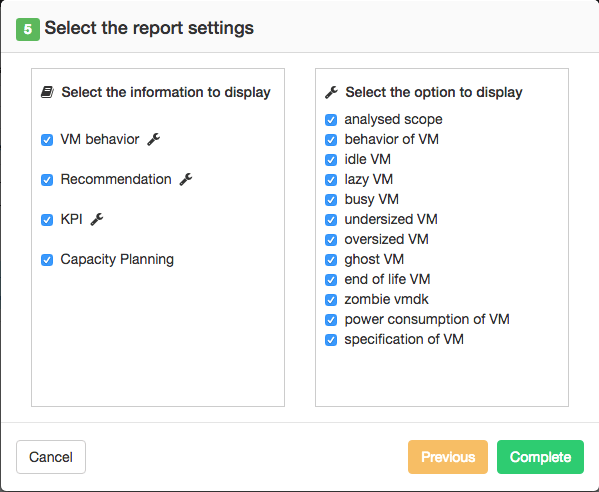 Une fois le rapport créé, il est possible de le retrouver à la droite de l'écran reporting. Rapport téléchargeable (PDF, .XLS)